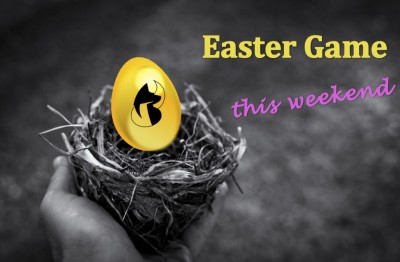 Posted 27 March
We organize an EASTER GAME!
During Easter weekend from the 30th of March to the 2nd of April, the Easter Bunny will hide a virtual golden egg at our website. It can be anywhere....Not including this item about the game, of course.
If you find the golden egg, what do you do? You send us an email with the...